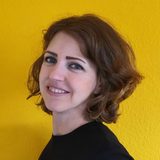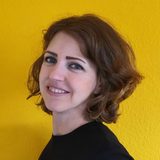 Therefore, her husband fled to Germany and Siham Abulzahab followed him as a family reunion. That was six years ago. "We thought that it was time to start a family in peace, and we had our son, who is now three years old. After a year of parenthood, I wanted to learn something again." In Syria, she had already completed a training programme in the field of medicine. "Because I already had professional experience in the area of business management and was a certified project manager, I wanted to move towards business instead," she says. She initially planned to study business administration at the University of Mannheim, but there was an obstacle: "I was already over 30 at the time. That meant that I would not have received BAföG."
A solution emerged from a conversation with a friend, who works for SAP. He told her of a programme for refugees in the dual study programme "Business Informatics – Sales & Consulting", in which she would earn money straight away. In this programme, the company is cooperating with the Baden-Württemberg Cooperative State University in Mannheim.
To get a place, Siham Abulzahab had to meet a number of challenges. "There was a two-day training course in programming at SAP. In a final test, we had to solve programming tasks and demonstrate whether we had understood everything correctly." She completed the test successfully and won over the interviewers in the subsequent interview. Her good Syrian school-leaving qualification also contributed to her getting a place at the university. Just one year earlier, she had achieved the language level C1/C2 in a German course for refugees at the University of Mannheim. This meant that she was able to provide evidence of the required language skills.