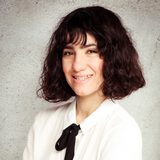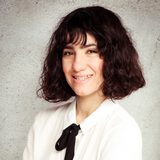 It was four years before Monefa received her residence permit. "Then I was finally able to attend the language courses in Germany and achieve both levels in German, as well as B2 in English, which I also needed for my subject."
Now Monefa is studying at Leibniz University in Hanover, where she is in her second semester of teacher training for grammar school English and physical education. English is her main subject, physical education her subsidiary subject. "I should really also have taken an admission test for physical education. However, that was cancelled because of the coronavirus pandemic," she reports.
The effects of the pandemic on her studies are also noticeable in other areas. For example, her course is currently only being held virtually. "It is a shame that we are currently not able to have any personal contact with the lecturers," says Monefa. "But I like both of my subjects and when it is possible again, we will do a lot of partner work in English to practise."
As well as various English modules relating to linguistics and language practice, her syllabus also includes physical education modules, such as "Functional Gymnastics" or "Sport and Health". In the fourth semester, a placement at a school is planned. After the Bachelor's degree come the Master's degree and the traineeship, which will prepare her for starting her career.